Congratulations to our hardworking elementary school students on their academic achievements! See more photos and read more about our incredible students on the latest News Post on our website:
https://www.aisdk12.org/o/rjes/article/636620
#aisd #rjes #elementaryschool #school #education #metlakatla #alaska #academics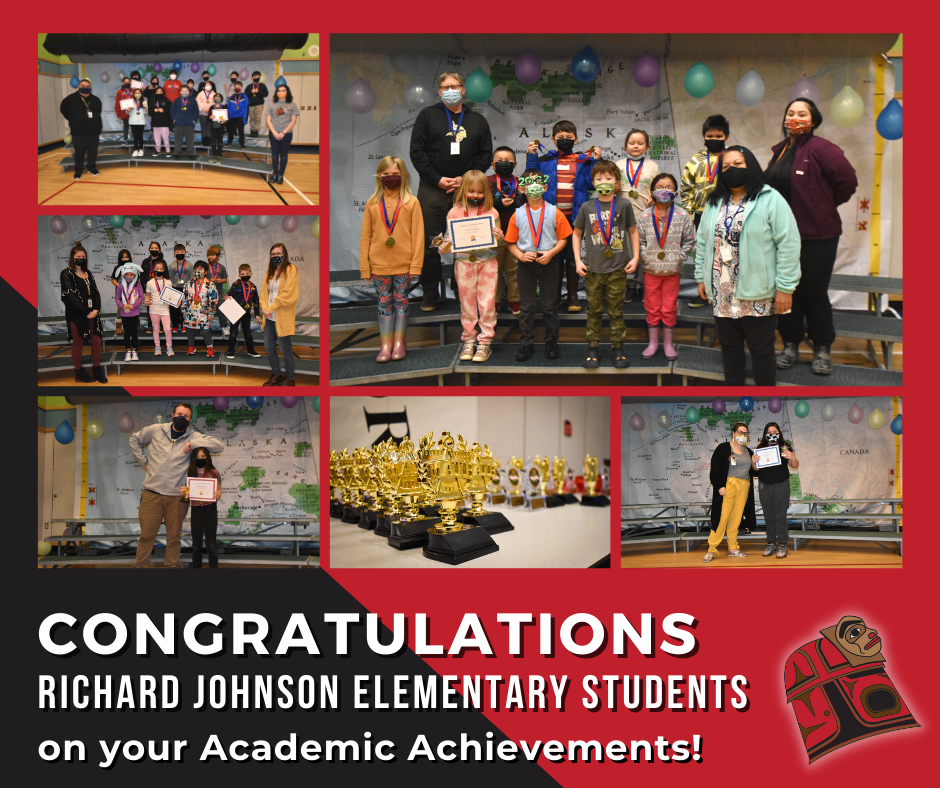 In Mr. Gamaas Bolton's culture class, the students are learning how to create a design that will be eventually be transferred to their drums! Today they practiced drawing something that makes them feel good, something they enjoy doing, and something that represents Na Gatlleedm: strength of mind, strength of body, and strength of spirit. #aisd #aisdproud #tsimshian #nativealaskan #metlakatla #tsimshiannation #alaska #education #drum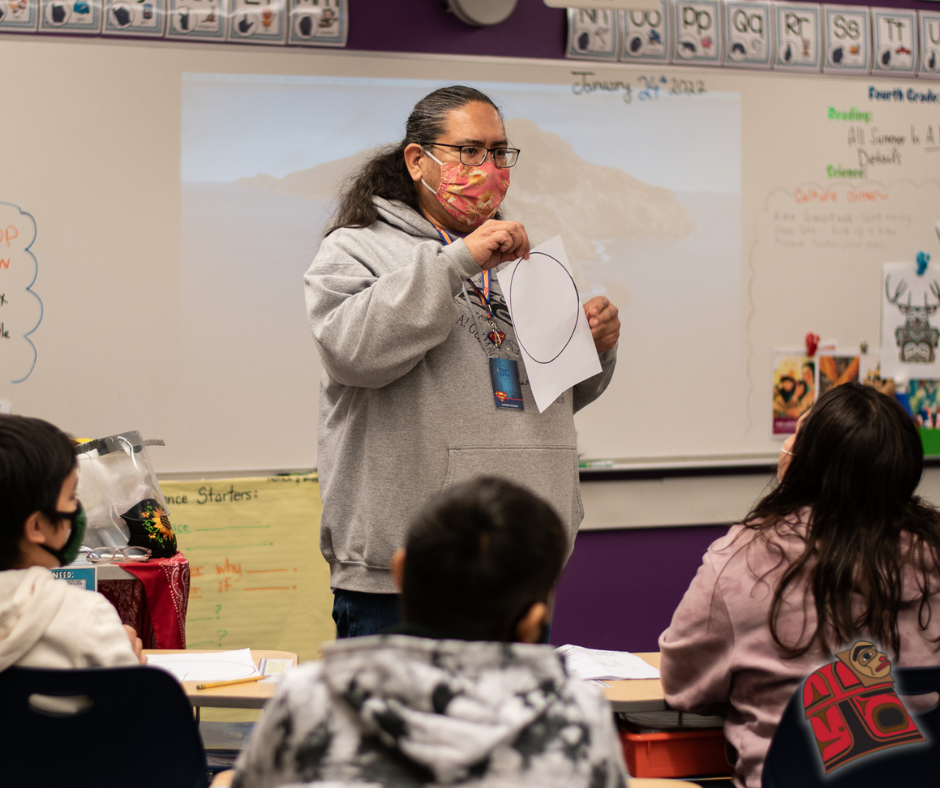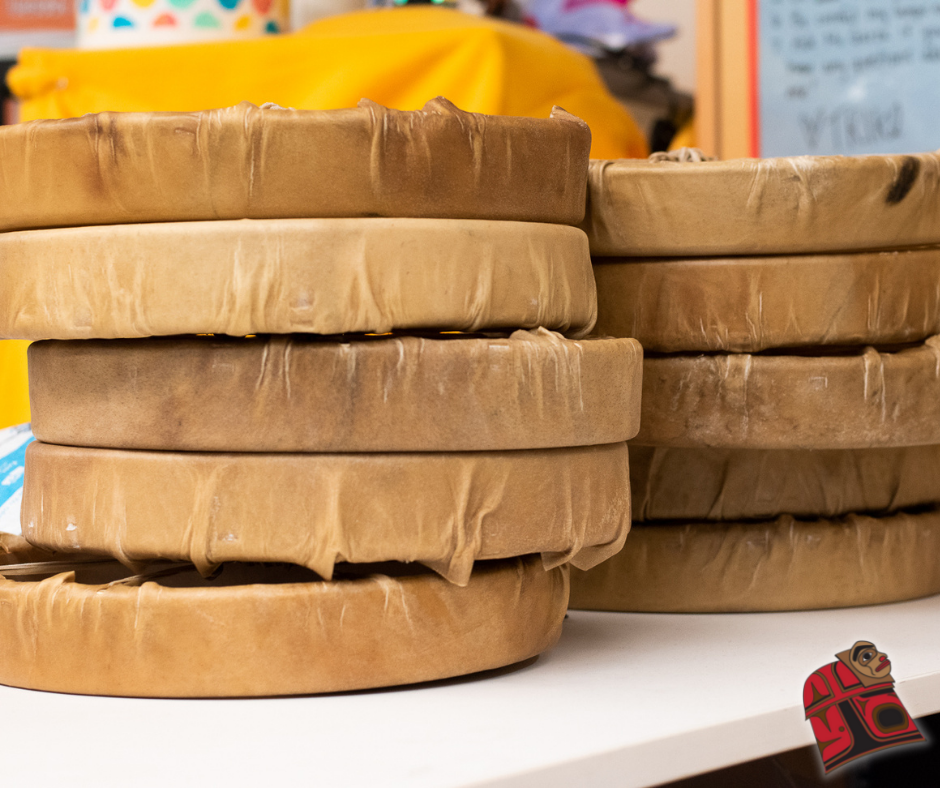 AISD Families, Our attendance system is an automated system and will send out an alert as soon as teachers take attendance. We ask that you please be very patient with the building secretaries as they go through and update attendance as phone calls come in and as teachers are taking attendance. Some days this can be a very tedious process. We understand your frustrations and thank you so much for being patient with the secretaries as they go through and update attendance. #attendance #rjes #clms #mhs #aisd #secretaries #thankyou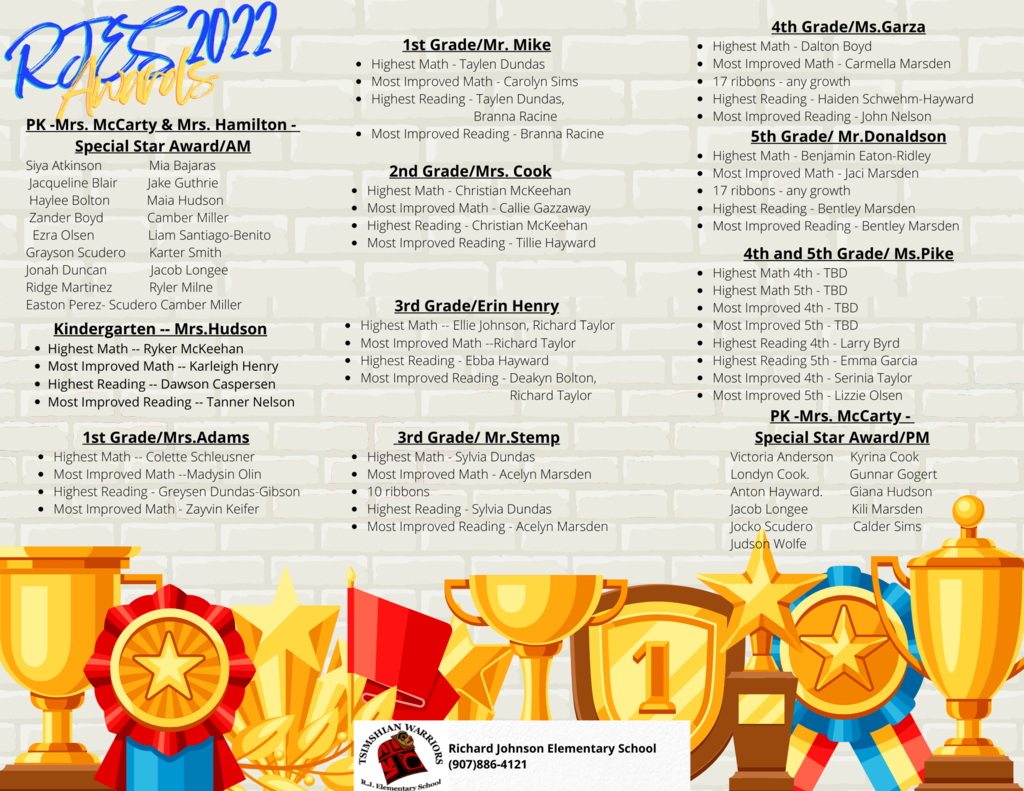 Richard Johnson Elementary is LIVE with our virtual awards ceremony! Tune in on our YouTube channel to watch our outstanding students receive awards for their hard work!
https://youtu.be/IBJ9D--hRZU
#aisd #rjes #aisdproud #metlakatla #alaska #education #elementary
Attention RJ Elementary School Families: The Academic Awards ceremony scheduled for tomorrow will be a virtual program! We will be streaming the event tomorrow (Friday, 1/21) beginning at 9:00am. See the flier for each classes' scheduled time! Click the link here or visit the AISD YouTube channel to watch!
https://youtu.be/IBJ9D--hRZU
#aisd #rjes #aisdproud #elementary #students #academic

MIC & AISD Families, Jostens Campus Photography has informed us that picture re-takes were mailed out December 10th, they followed up with the shipping company and in turn will be re-sending picture re-takes ASAP. Any further please contact Jostens directly at:
office@akcampusphoto.com
or 907-789-7486 Thank you! Please share!! #aisd #pictures #aisdfamilies #mhs #clms #rjes

Come check out Brielle's Closet! Open by appointment. Call 886-6000. Great new items! #aisd #mhs #aisdproud #education #metlakatla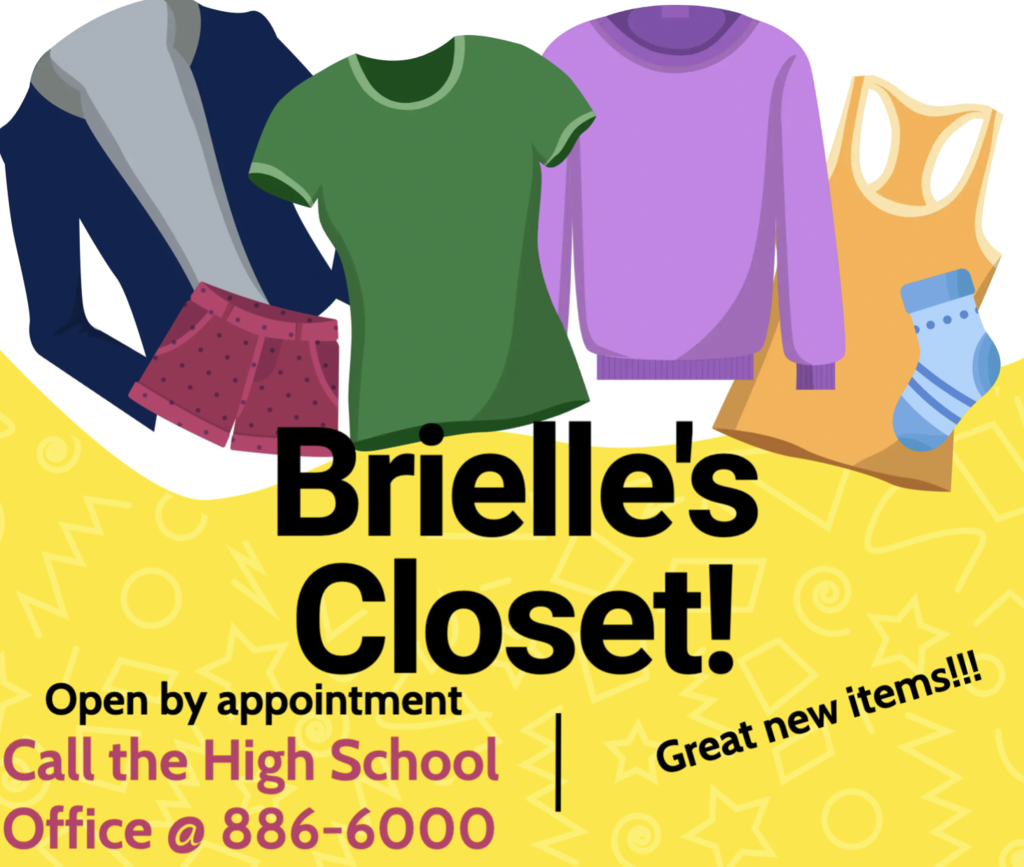 Elementary School clubs will resume 2/1/22 Be on the look out for sign up!

N'TOYXSN to our janitorial team for making sure our building is safe and clean! We are so lucky to have the best staff. #aisd #tsimshian #aisdproud #rjes #cleanandsafe #thankyou

CLMS is seeking entries for a new Braves/Lady Braves Logo. The contest is open to all students of AISD. Please submit entries to the Middle School Office by February 2nd @ 3:30. A committee will review all entries and a cash prize will be awarded. #clms #aisd #contest #aisdproud #studentwork #artwork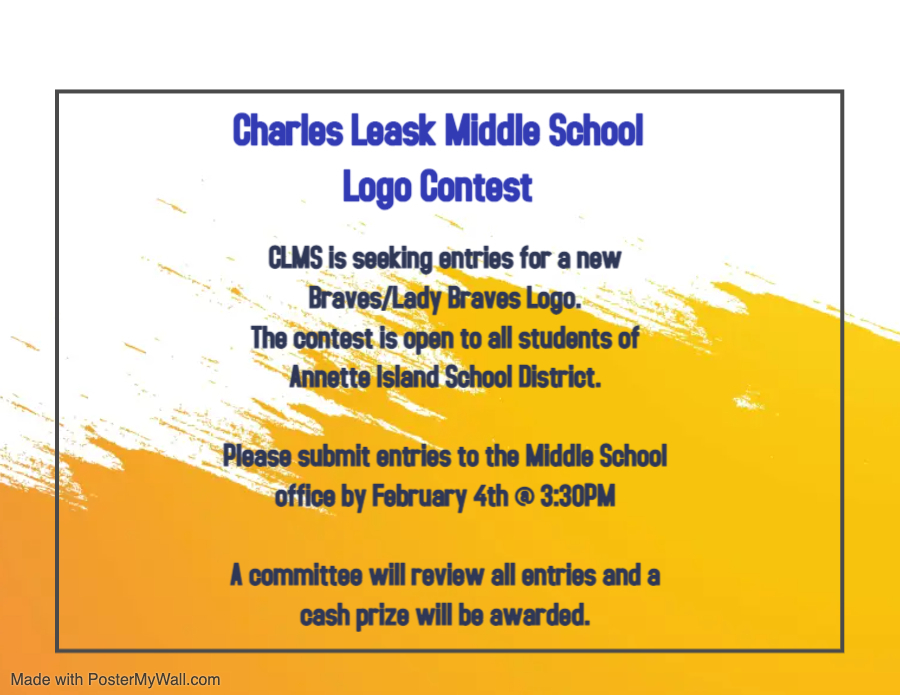 Attention AISD Families: The district is currently experiencing an issue with our phone lines dropping calls. We are working to resolve this issue, and apologize for any inconvenience. If you are not able to get through via phone call, please email
contactus@aisdk12.org
or call the following numbers: SPED/ES: 907-617-9105 ES: 907-617-5427 MS: 907-617-6195 HS: 907-617-6197 District Office: 907-617-6280 Thank you! #aisd #aisdproud #metlakatla #alaska #education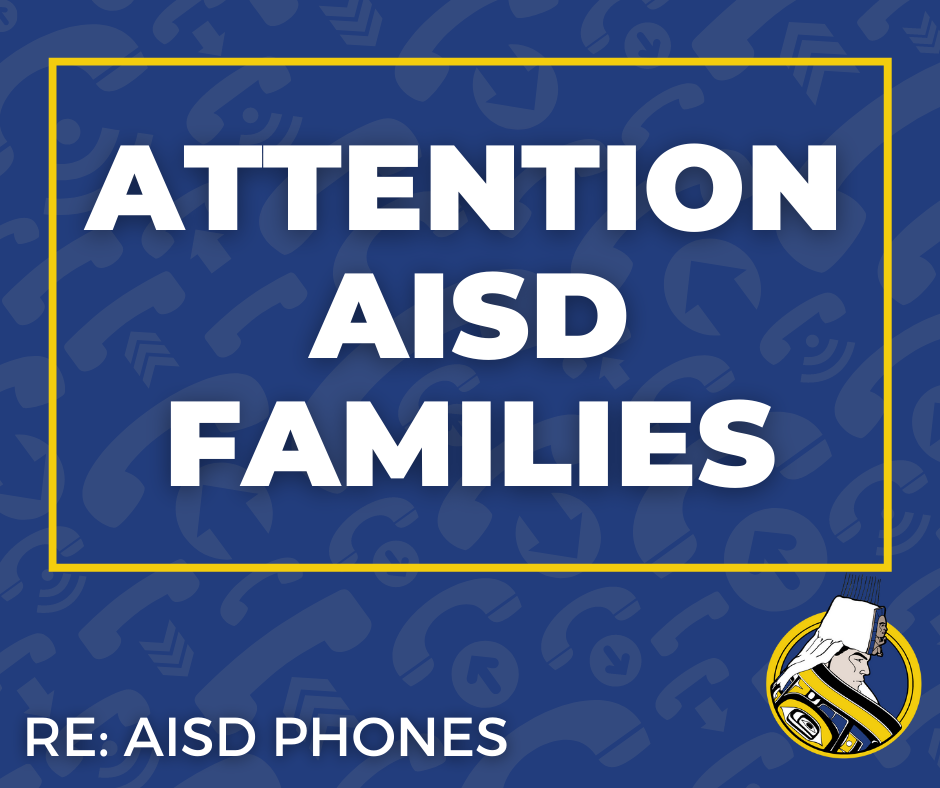 REMINDER - Elementary Packet Pick up until 12:30 today Door 1 (RJES GYM DOOR)
The scheduled Board meeting for tonight, January, 11th @ 7:00 p.m. has been postponed until further notice. Thank you!
Attention RJ Elementary Families: Breakfast/Lunch Pickup (Daily 1/10-1/14): 10:00 to 12:30 at Door 1 RJES ES Work Distribution (Tuesday): All Grades 10:00 to 12:30 at Door 1 RJES *All quarantine meals and work packets for students will be delivered. *Masks are required for pickup. #aisd #aisdproud #rjelementary #metlakatla #metlakatlaak #alaska #education #school
***AISD Families*** AISD Meal Pickup (breakfast/lunch) will be from 10:00 to 12:30 at the Elementary School Gym. Masks are required at pickup. If In quarantine please do not come to pickup meals, let the office know and meals will be delivered. 907-886-4121 *Please note* Information in regards to homework pick up will be posted by the individual buildings and a PowerSchool text will go out first thing in the morning for meal pickup time.
ATTENTION AISD FAMILIES: AISD will be moving to remote learning starting 1/10-1/14. Look for messages through PowerSchool for additional updates regarding meal pick-up times and locations. We will continue to deliver meals and learning packets to students in quarantine. AISD will continue to monitor conditions closely and coordinate with both MIC and AISU. Please check your emails, texts, and the District's Facebook and Website for additional updates. #aisd #aisdproud #metlakatla #metlakatlaak
AISD's website it temporarily offline as we make way for our brand new site, which launches tomorrow 1/7! If you need access to sonething before the new site is live, please email
ljohnson@aisdk12.org
#aisd #aisproud #education #website #metlakatla #metlakatlaak #alaska #school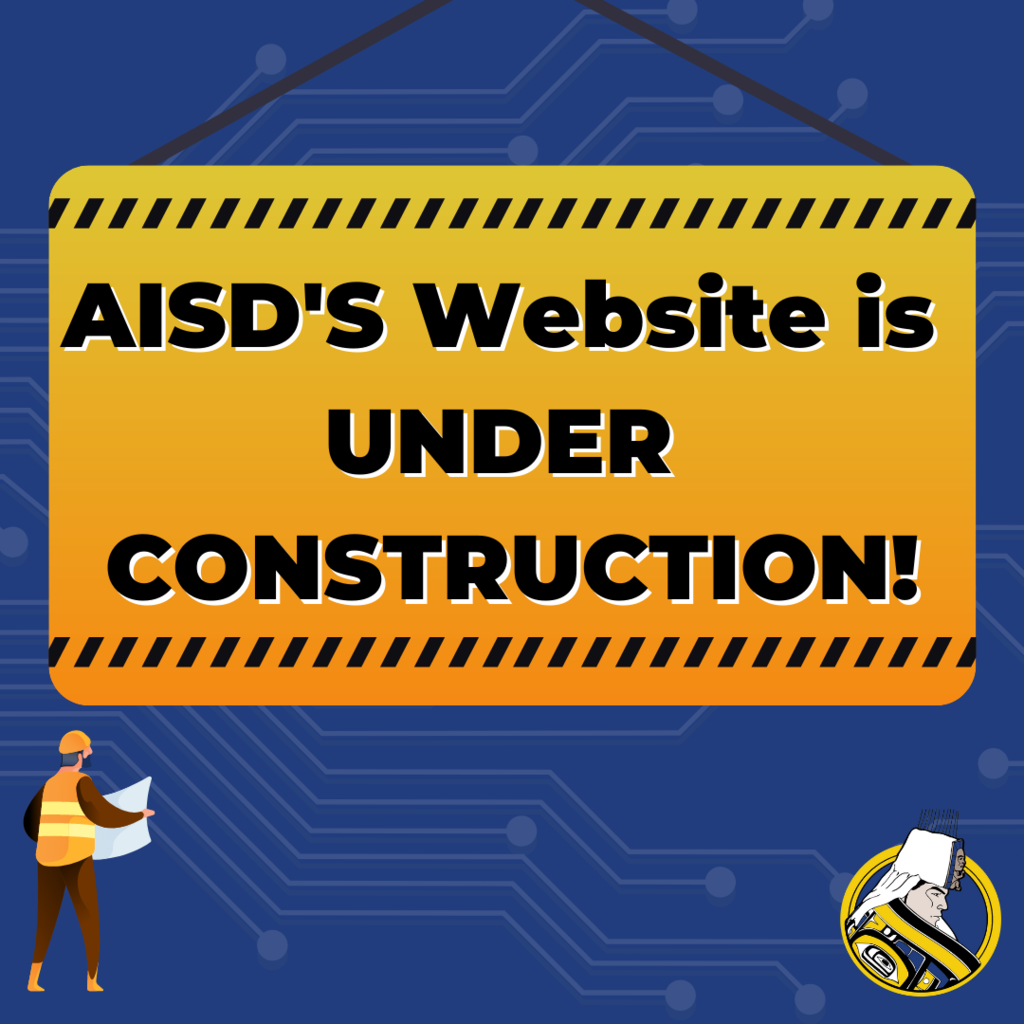 Update for Chiefs & Miss Chiefs games this week: Due to a recent spike of COVID-19 cases in both Metlakatla and Craig, the scheduled games for 1/7 and 1/8 have been cancelled. They are tentatively scheduled for 2/18 & 2/19. #aisd #aisdproud #gochiefs #gomisschiefs #basketball #covid
I would like to give a huge shot out to our Superintendent Taw Lindsey and the maintenance crew for going around and making sure the district is safe and prepared for students to come back to school tomorrow. What an incredible Superintendent to go around personally and salt the parking lot and shovel it out while the maintenance crew is going around as well working tirelessly in the cold! Thank you for all that you do!