Attention AISD Community: On Thursday September 28th, MHS is hosting a Weaving & Language Night, put on by Sealaska Heritage Institute! We only have 40 spots available, and are available on a first come, first served basis. You can sign up using the QR code on the flyer, by emailing Chelsea Martinez, or by filling out the form by clicking the link below:
https://form.jotform.com/232646156563157
#aisd #annetteislandschooldistrict #metlakatla #sealaskaheritageinstitute #alaska

Our MHS Cross Country Teams have updated times for their meet in Ketchikan today: Boys Start at 12:30 Girls Start at (approximately) 1:15 Wayi Wah! #aisd #metlakatlahighschool #crosscountry #runners #metlakatla #alaska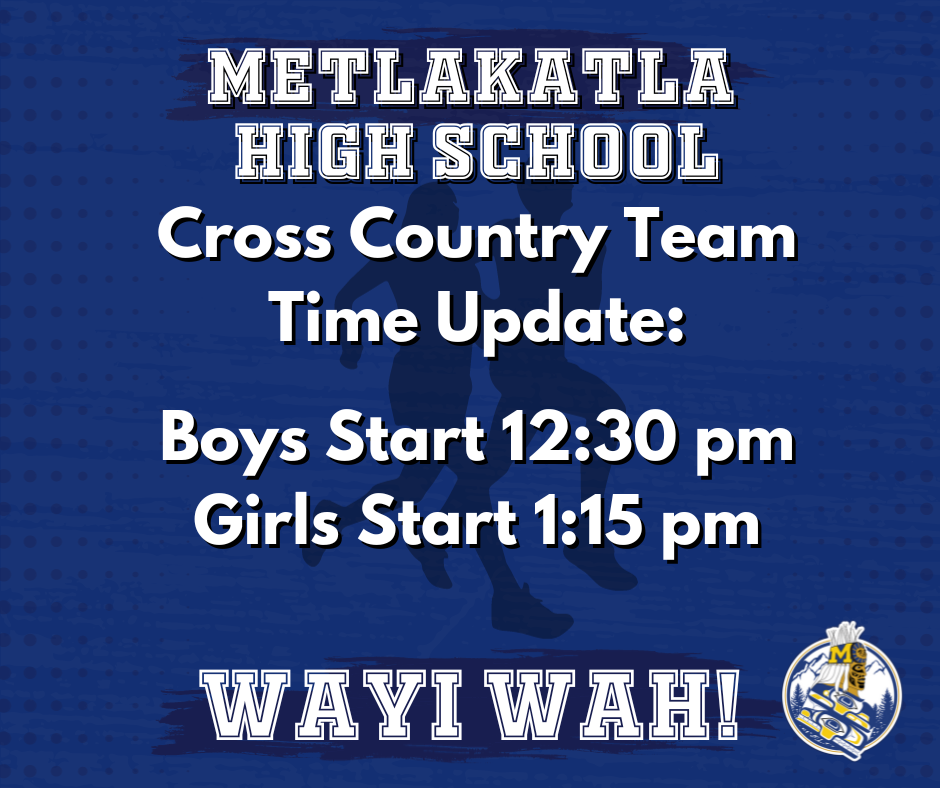 Good luck to our MHS Cross Country runners this weekend in Ketchikan! Wayi Wah! 👟 #metlakatlahighschool #metlakatla #alaska #crosscountry #runners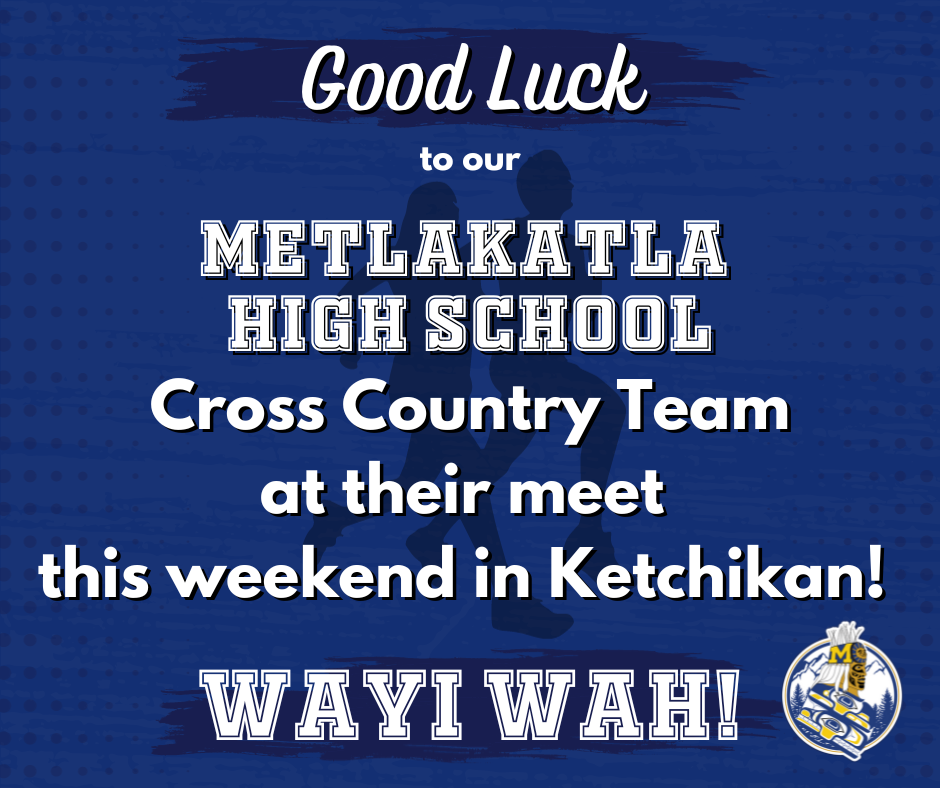 AISD would like to recognize our CLMS & MHS students on some incredible scores and growth after completing the fall MAP testing. We are very proud of all of our students' hard work! Luk'will aam dzapsm! #aisd #annetteislandschool #metlakatlahighschool #charlesleaskmiddleschool #testing #metlakatla #alaska
Attention AISD & Metlakatla Community: Annette Island School District invites the Metlakatla community to join our students and staff at an assembly to recognize Orange Shirt Day next Friday, September 29th, at 8:15 am in the MHS Gym. We hope to create a space of healing for our students, staff, and community as we recognize and honor family members of the Metlakatla Community who attended residential boarding schools. We will have speakers from our AISD Staff and community members, and will be led in singing and dancing by our Cultural Educators. We would like to welcome all attendees to wear orange shirts or regalia, and to bring a drum. The students and staff will be singing "Da'axlgm Dm Lip Al'algyagm ("We Speak for Ourselves") by Huk Tgini'its'ga Xsgiik (Gavin Hudson). If you would like to learn the song for the assembly, the lyrics and audio are available here:
https://bit.ly/3Zpot5j
#aisd #aisdproud #orangeshirtday #metlakatla #alaska #education #tsimshian #everychildmatters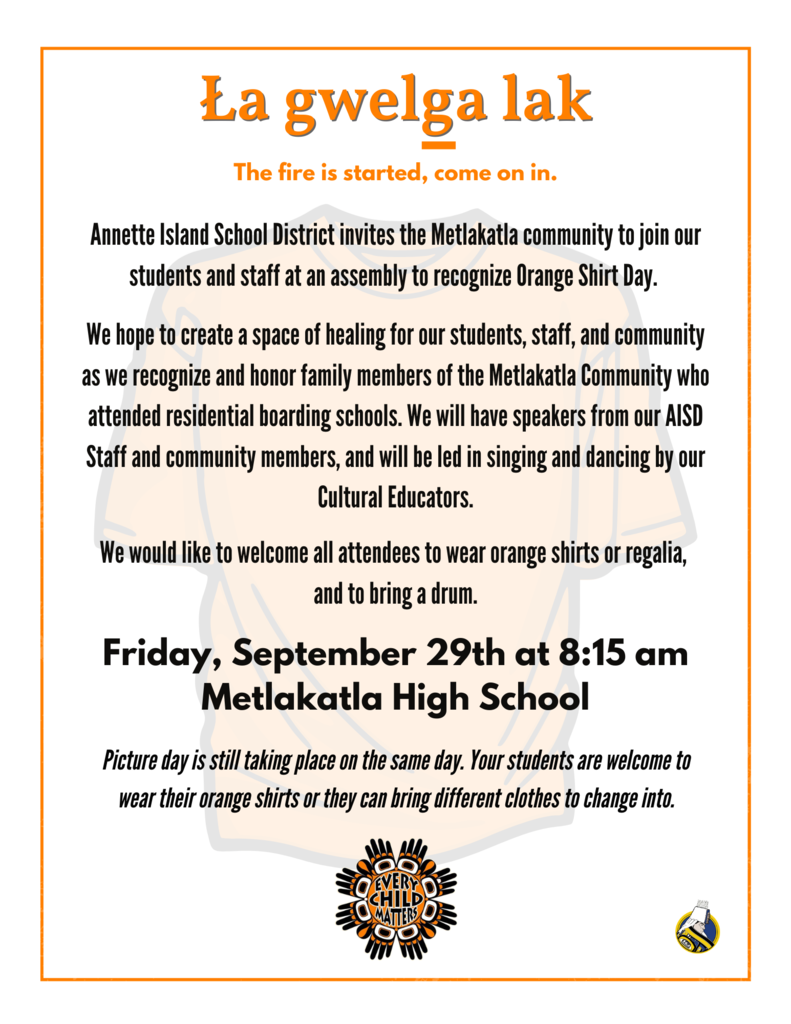 Attention AISD Community: Please see the most recent AISD 23-24 School Calendar. You can also view & download the calendar at this link:
https://5il.co/1xi1p
#aisd #calendar #schoolcalendar #metlakatla #annetteislandschooldistrict #alaska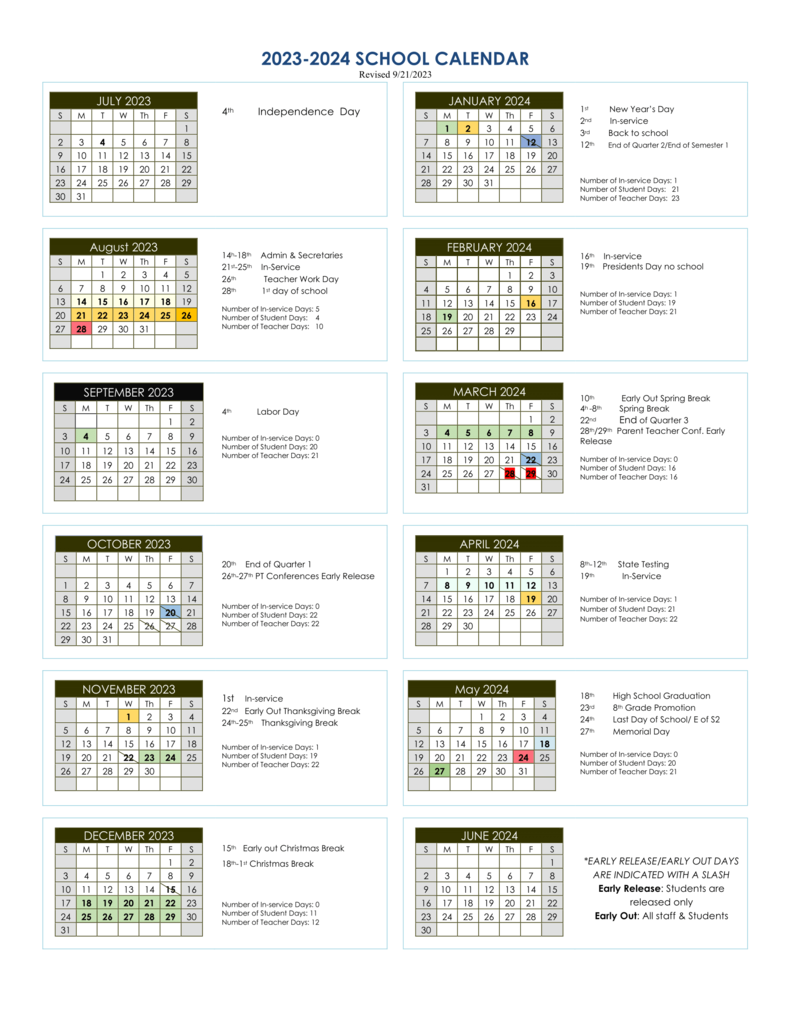 Get your running shoes ready! 👟 The CLMS & MHS Cross Country Teams would like to invite the Metlakatla Community to a fun and friendly race next week with our students! When: September 28th Time: 4:15 Where: The race will start at the ball field, straight down the road to the graveyard flagpole, and back to the ball field (about 2.5 miles). We hope to see you there! #metlakatla #community #metlakatlahighschool #charlesleaskmiddleschool #crosscountry #race #alaska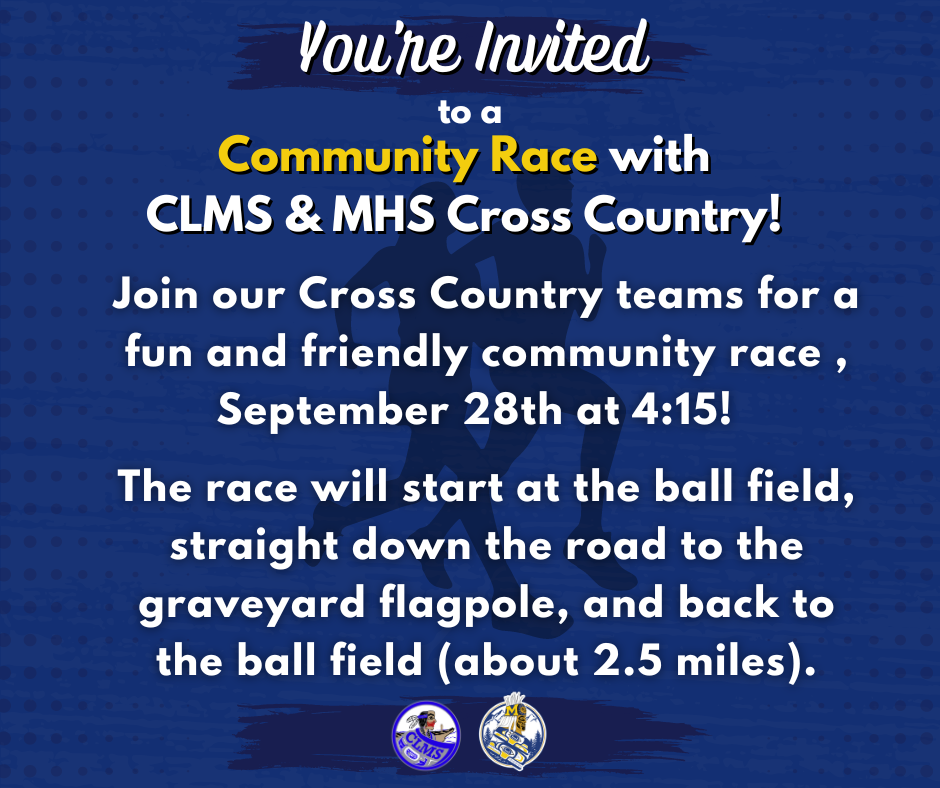 Last weekend, the DDF team traveled to Haines for the first meet of the 2023-2024 season and performed exceptionally well: 🎭 Daycee K. placed 2nd in Original Oratory Miles N. placed 3rd in Informative Speaking Miles N. and Sarai B. placed 2nd in Improvised Duet Acting Madi S. placed 3rd in Extemporaneous Commentary Madi S. and Lacey M. placed 4th in Duet Acting Metlakatla High School will be hosting the next DDF meet on October 13th and 14th. If you would like to help with judging or timing events, please contact Coach Chaya Pike at
cpike@aisdk12.org
#mhs #metlakatlahighschool #dramadebateforensics #theater #metlakatla #alaska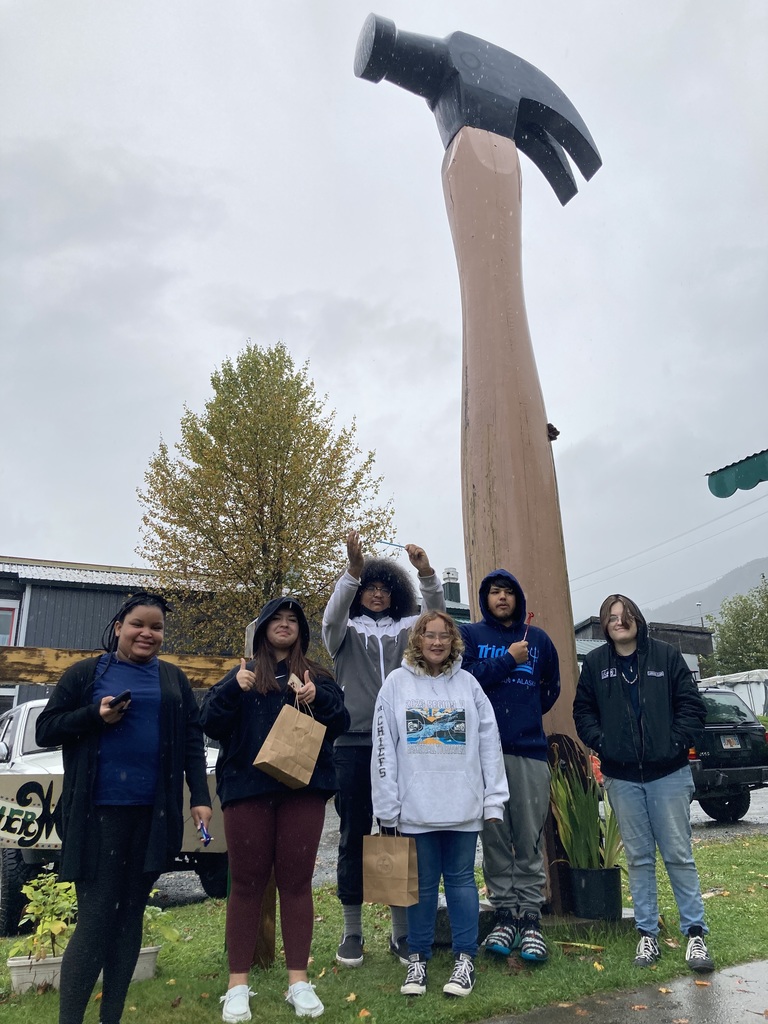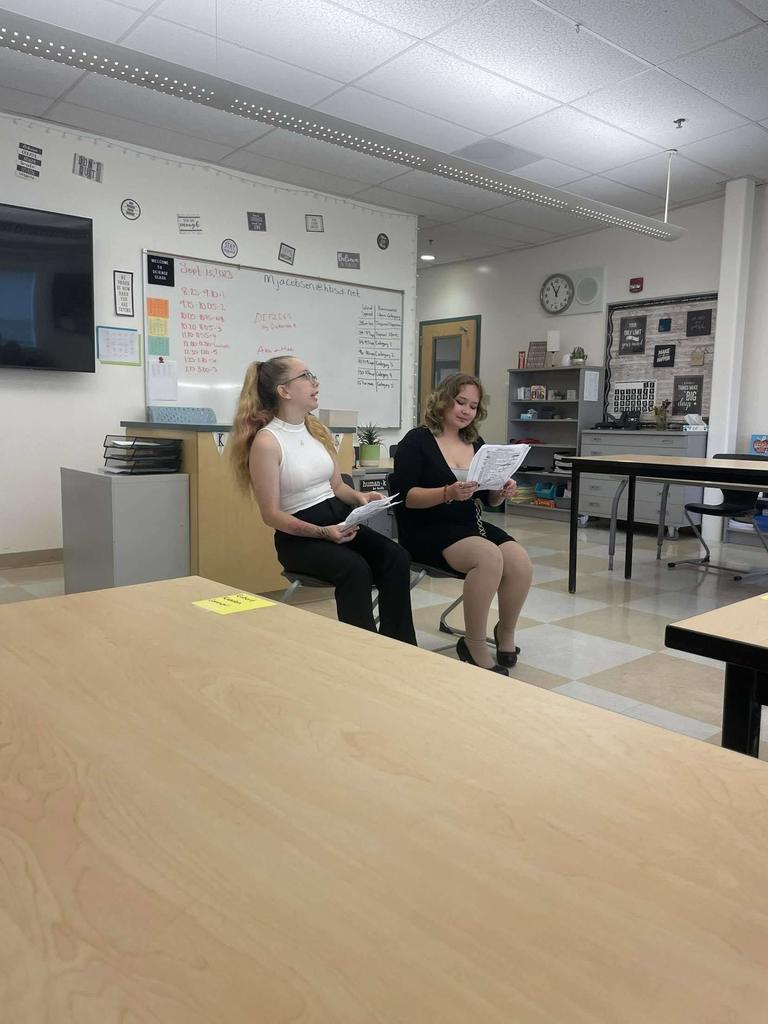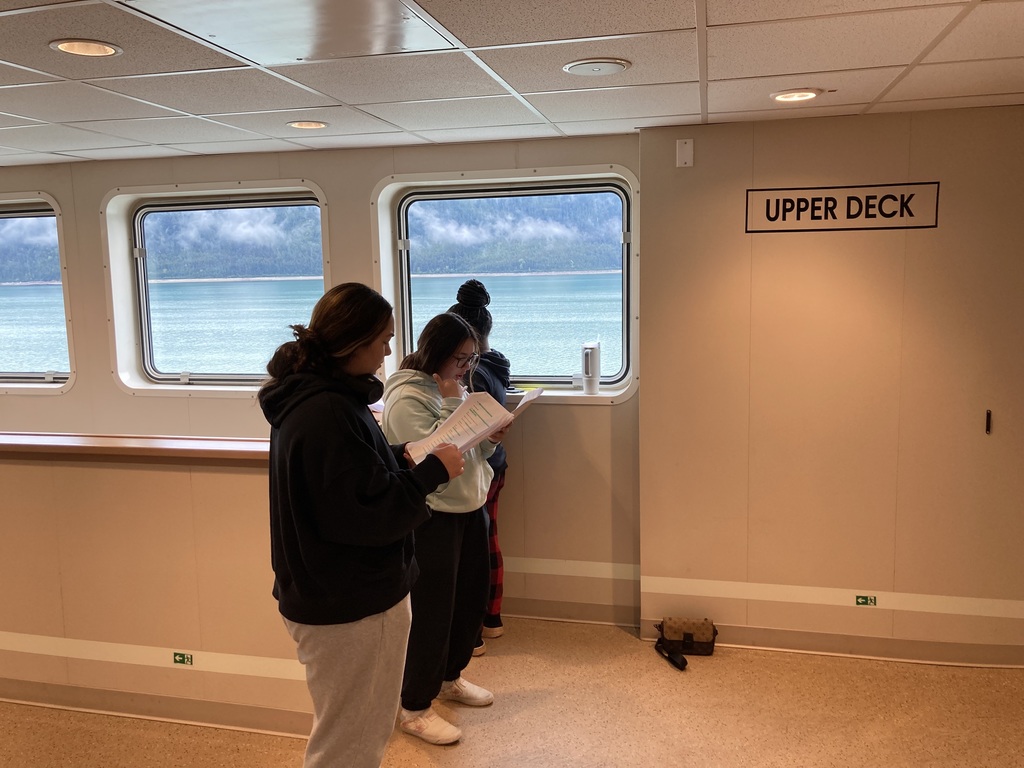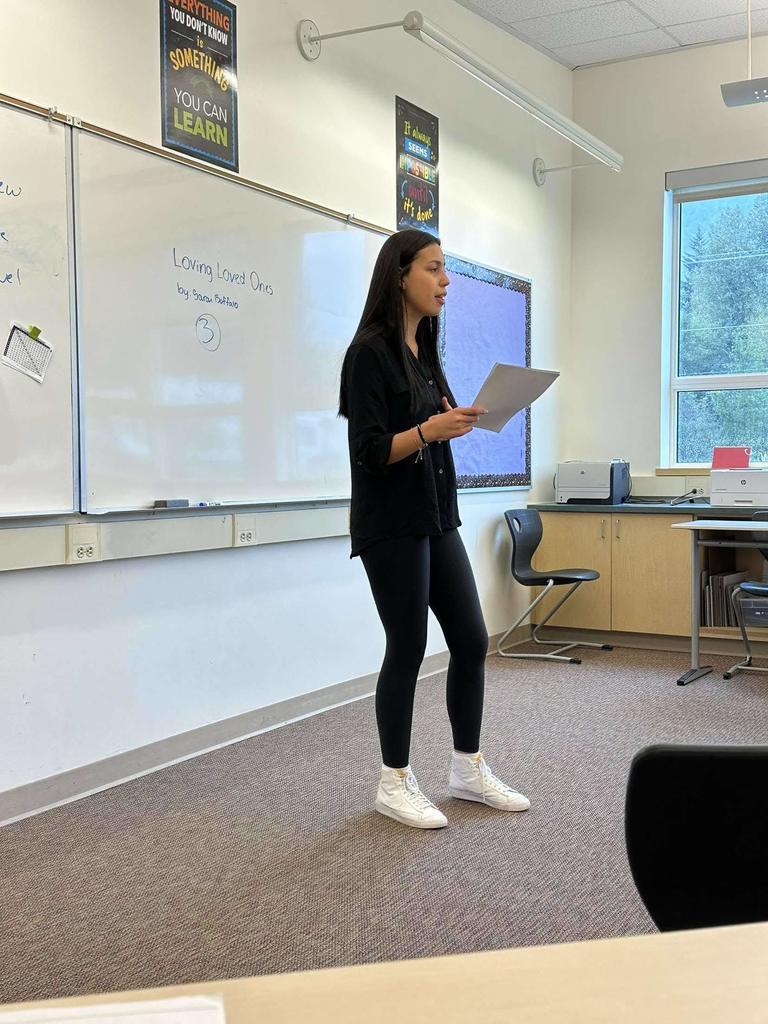 Attention RJES Families: Due to the delayed start of the elementary school tomorrow, Wednesday, Sept 20th, the Elementary Bus Run will be delayed by one (1) hour, starting at 8:10am. Please add one hour to the normal pick up times. This delayed start is to allow the elementary staff to debrief today's evacuation and coordinate messaging to students before they arrive. Please do not drop off students before 8:30am at the elementary school. The High School and Middle School bus runs will NOT change and will start at 7:30am. School will start at the High School and Middle School as normal at 8:40am. Thank you! #aisd #aisdproud #metlakatla #alaska #education #schoolschedule
Attention AISD Community: Please see the following message from Superintendent Taw Lindsey. (You can also read the message here:
https://5il.co/257xa
) *Please note: this letter has been updated to reflect that 25 contacts throughout districts across Alaska received a threat.* Tomorrow 9/20, RJES will begin breakfast at 8:45, RJES classes will start at 9:15. CLMS & MHS will operate under their normal schedule. The resource to help speak to your child from the American Association of School Psychologists can be found here:
https://5il.co/257wu
#aisd #aisdproud #metlakatla #education #community #alaska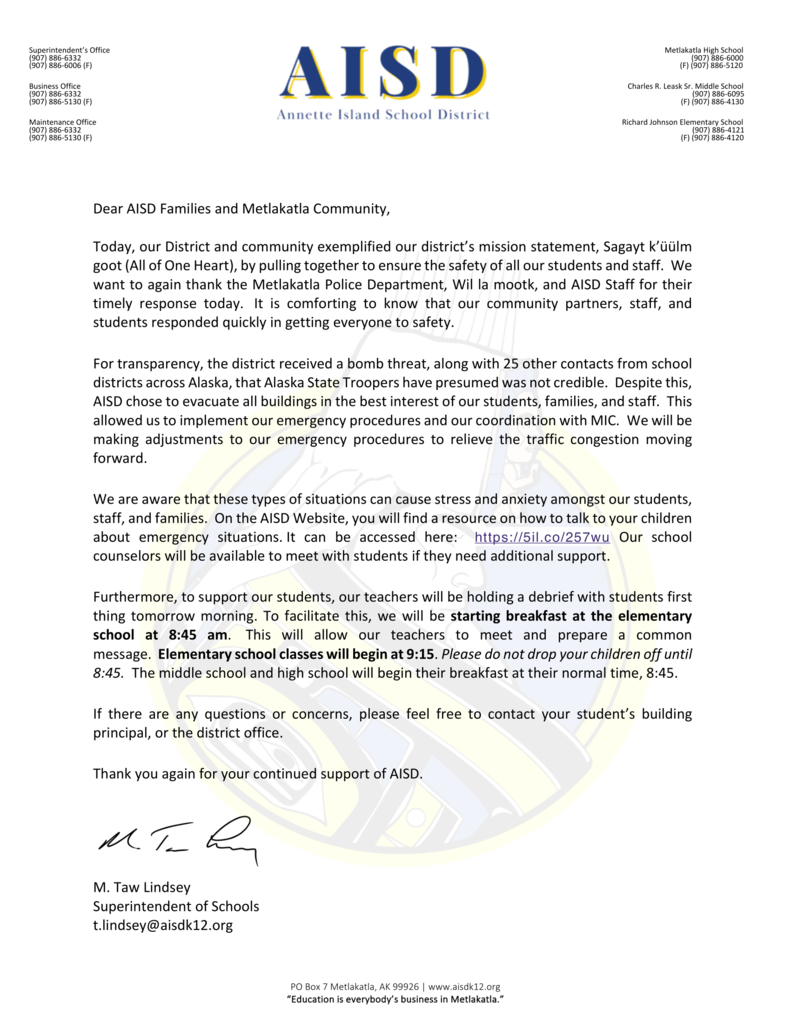 Attention AISD Community: All AISD buildings have been cleared by MPD & MIC. Staff are able to collect any belongings left in the buildings. T'oya̱xsut 'nüüsm to our AISD Community for their partnership and assistance. We would like to extend our utmost thanks and appreciation to MPD and MIC for their quick actions in sweeping our buildings, and to Wil la mootk for allowing the District to use their building as a staging area for our students and AISD staff. Last, we would like to extend our gratitude toward our incredible AISD Staff, who stayed calm and organized as they guided our students to Wil la mootk and helped coordinate the parent pick up. Classes will resume tomorrow morning, we will see everyone then. Thank you.
Attention Richard Johnson Families: After School Reading will begin October 3rd, Tuesdays, Wednesdays and Thursdays, from 2:50-3:30! 📚 Sign-ups will be open until September 25th. Please click the link below or scan the QR code to get your RJES student signed up:
https://forms.gle/tRWvpFuUfN1SmGt37
#rjes #richardjohnsonelementary #reading #metlakatla #education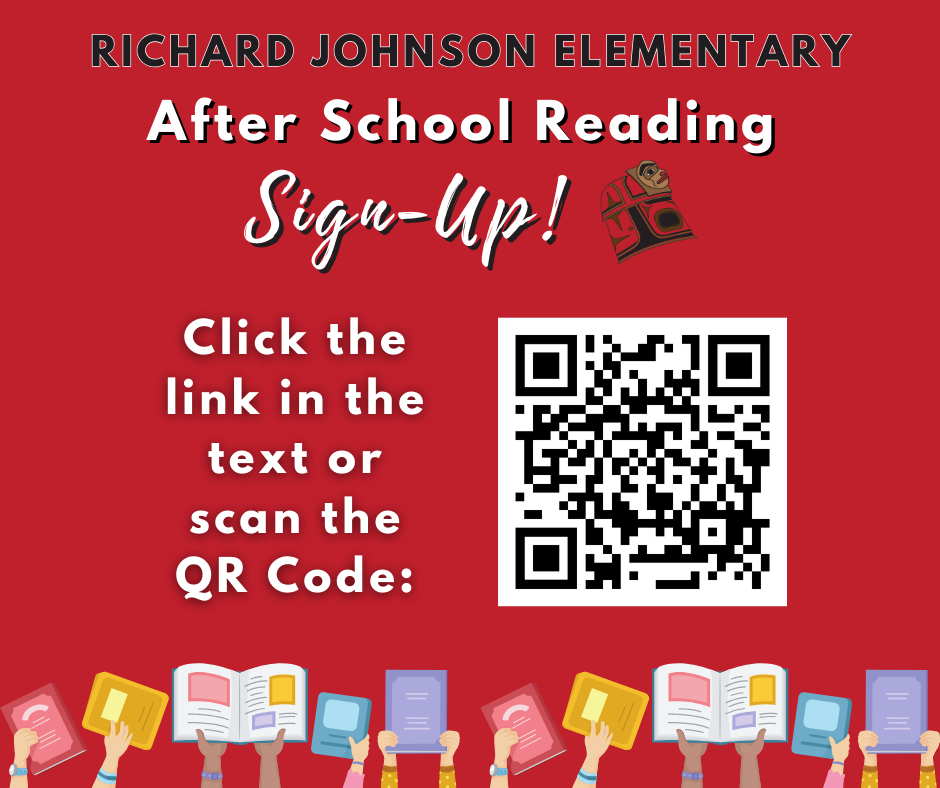 Attention CLMS Cross Country Runners: 👟 Please see the update from Coach Parise about academic eligibility & practice attendance! Academic eligibility will be pulled Wednesday before the meet. Students must have a 2.0 GPA or higher with no F's to be academically eligible. In order to be physically eligible for this trip, runners need a minimum of 8 practices between now and the meet. That means all runners will be required to attend every practice next week and the following week (September 18th-21st & September 25th-28th) in order to qualify, UNLESS you have an EXCUSED absence from the school day or a note from a health care provider, you are required to attend practice. If you have any questions, please reach out to Coach Parise via Remind or by email:
aparise@aisdk12.org
#clms #crosscountry #runner #wayiwah #metlakatla #academics
Mark your calendars: Our Scholastic Book Fair will be held October 5th & 6th from 4:00-7:00pm in the RJES Gym! 📚 #rjes #richardjohnsonelementary #bookfair #scholastic #reading #elementary #metlakatla #alaska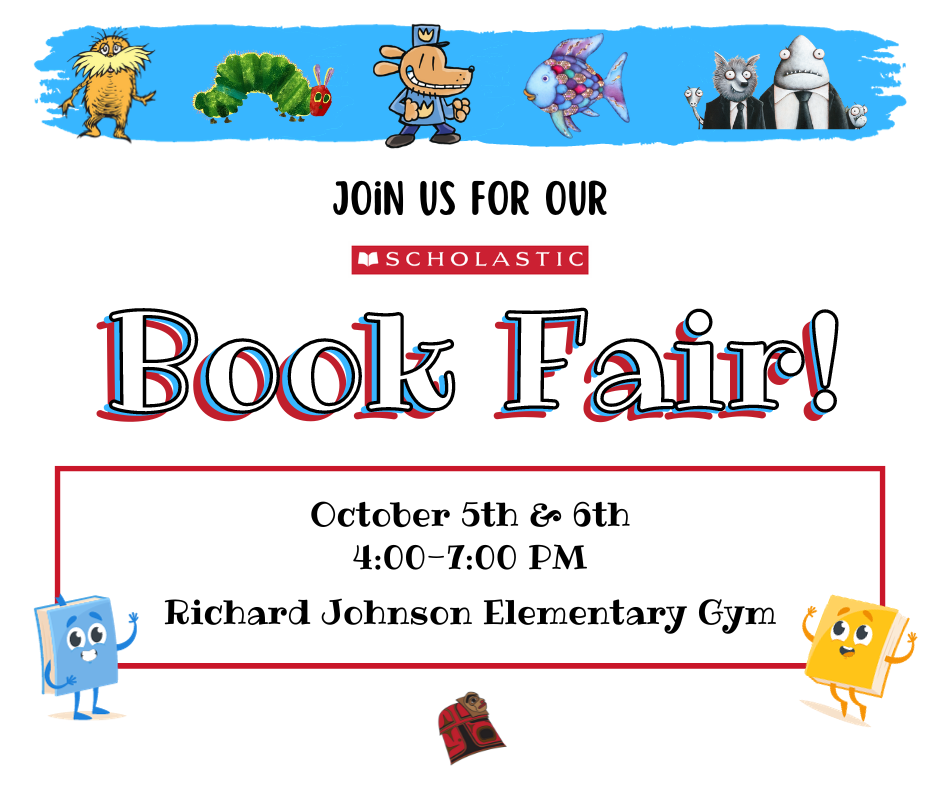 Attention AISD Community: Looking to support Brielle's Closet? Consider making a donation through the Brielle's Closet Amazon Wish List! Click the link below to view the items:
https://a.co/bOuBocR
If you purchase the items through Amazon, make sure to update the shipping address to Brielle @ Annette Island School District, which should show up when you check out. Thank you for your continued support of Brielle's Closet and AISD! #aisd #briellescloset #metlakatla #donation #alaska #education #metlakatlahighschool See less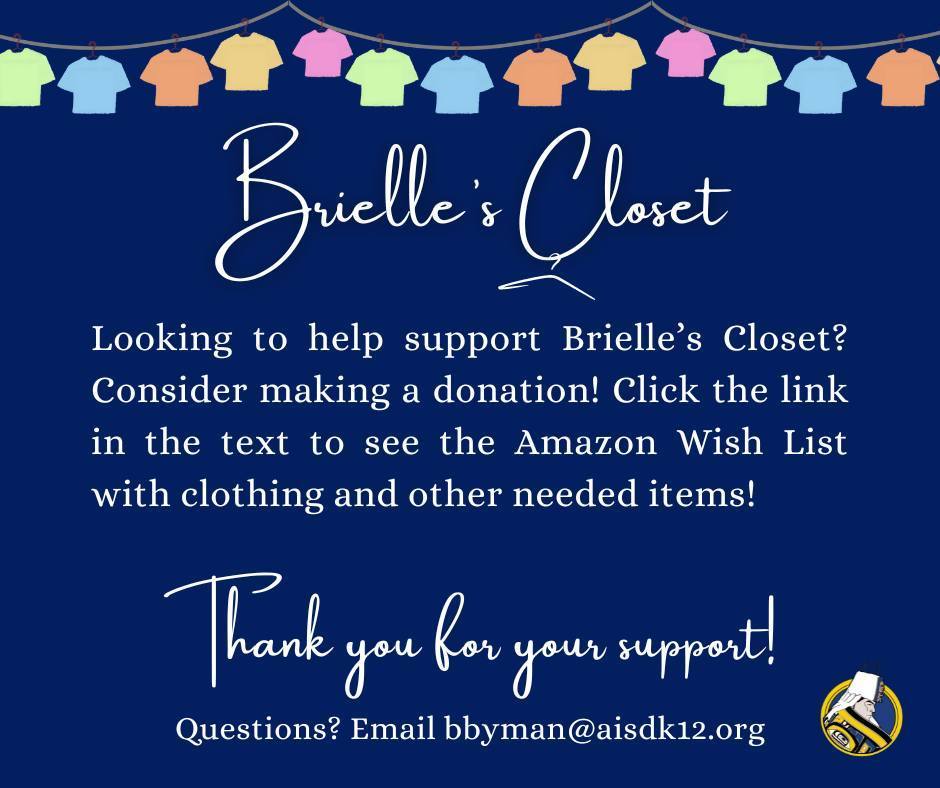 Attention AISD Community: Looking to support Brielle's Closet? Consider making a donation through the Brielle's Closet Amazon Wish List! Click the link below to view the items:
https://a.co/bOuBocR
If you purchase the items through Amazon, make sure to update the shipping address to Brielle @ Annette Island School District, which should show up when you check out. Thank you for your continued support of Brielle's Closet and AISD! #aisd #briellescloset #metlakatla #donation #alaska #education #metlakatlahighschool
Luk'wil aam dzapsm to our MHS Cross Country Team on a great meet in Wrangell! 👟 Here are the runner's times: Kenzie 33:47 Rocco 22:06 Carter 22:26 Cruz 26:59 Vincent 29:31 Kaylen 44:05 #crosscountry #metlakatla #alaska #metlakatlahighschool #runners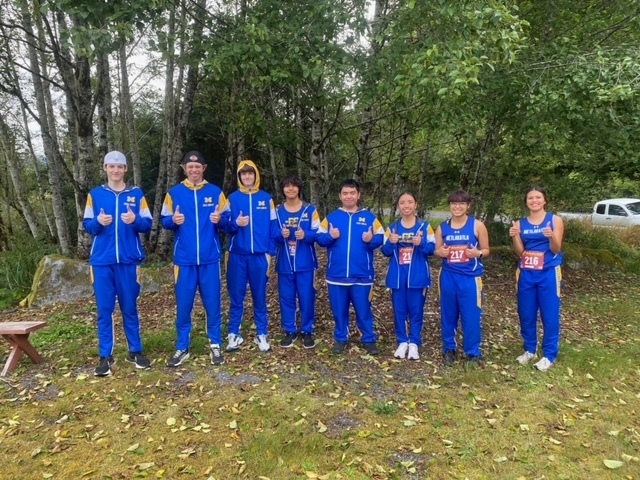 Congratulations to the August 2023 Winner of the Golden Apple Award of Excellence, Giovanna Scudero! Here is what the nominator had to say: "Gio takes initiative to provide the best services for students. She is a team player and always seeking to help the RJES team in any way she can. Gio is an asset to our district and always has a smile along with her positive attitude. She makes a difference in the lives of the students she serves and the staff she works with." #aisd #goldenappleaward #excellence #metlakatla #alaska #employeeappreciation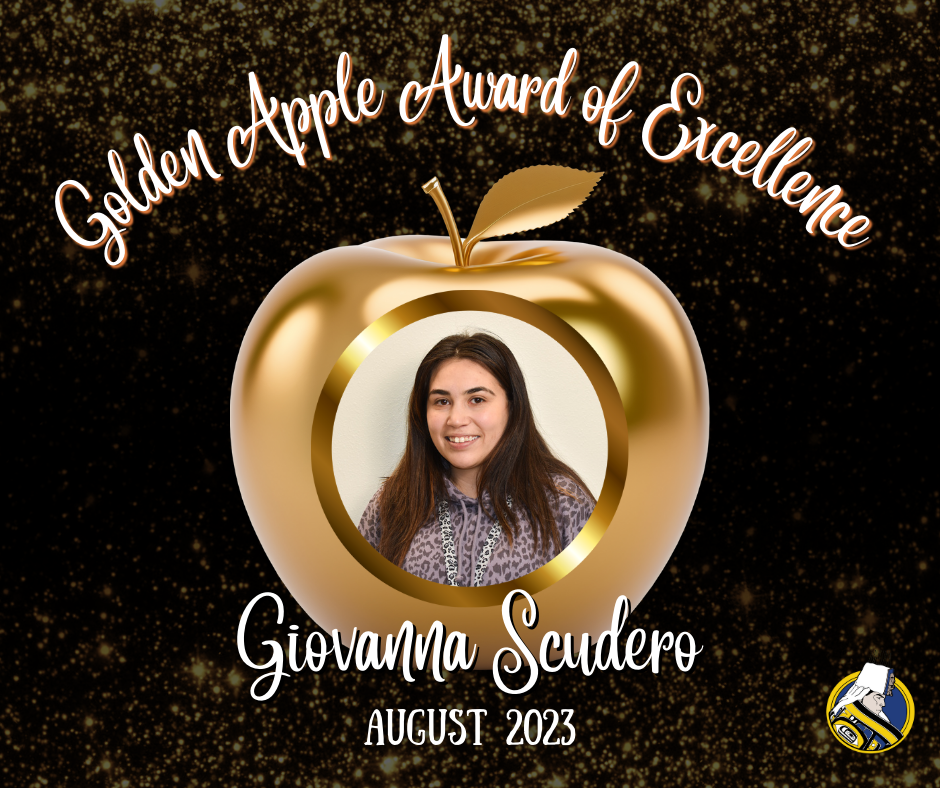 Attention MHS Wrestlers & Parents: Please join the MHS Wrestling Remind group to get updates about practices, meets, and more! Text @mhswre2324 to 81010 to join. 🤼‍♀️ #mhs #wrestling #athletics #metlakatla #alaska #metlakatlahighschool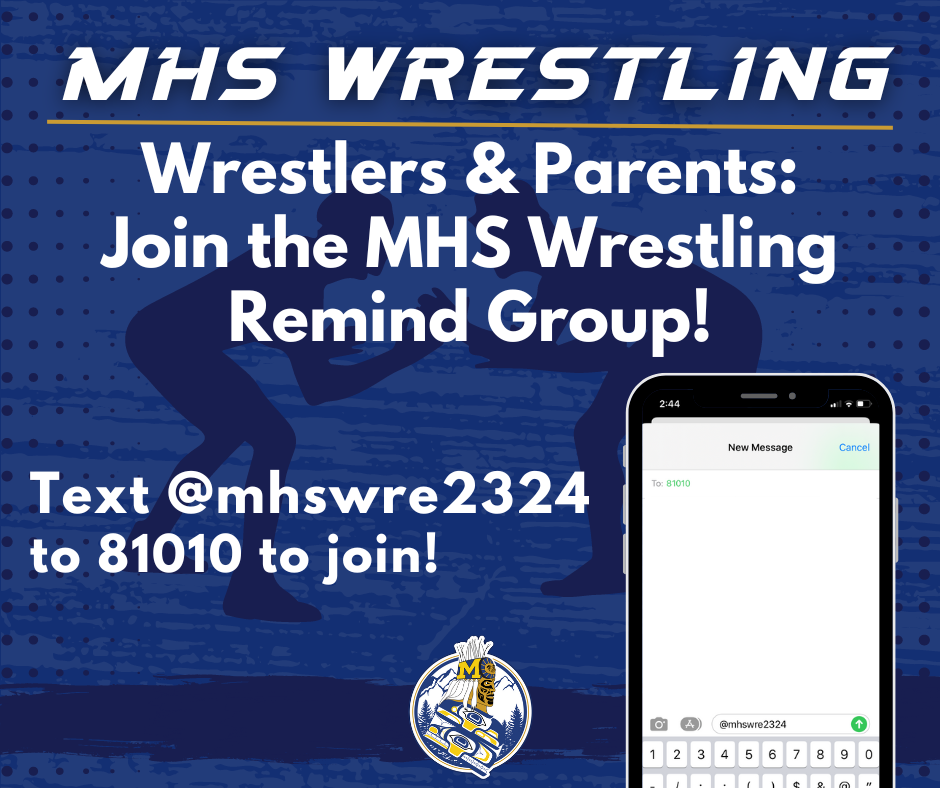 GOOD LUCK to our CLMS & MHS Cross Country Teams at their meets this weekend! Our CLMS runners are headed to Klawock, and our MHS team is heading to Wrangell. Wayi Wah! 👟 #crosscountry #clms #mhs #metlakatla #alaska #education #runners